Electric Luminarias & Accessories
However you decide to "light up" a special occasion, RC Company's Light Styles products can help.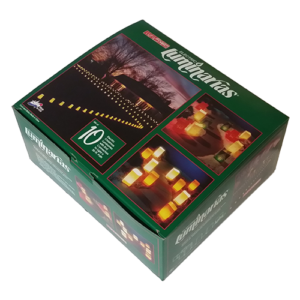 If you're searching for unique, unusual and versatile lighting, Electric Luminarias® are the answer to every decorating need. The multi-purpose, yet elegant lighting products are the perfect lighting option to enhance any special event.
Since 1984 we have always and will continue to have the best product on the market. Including our most popular item, the Electric Luminarias® kit including everything you need to get started decorating for the holidays or special events.
We can also provide you with a variety of Replacement Luminaria bags, Specialty Lighting, Novelty Lighting and other Special Event lighting products.